#AmSTRONGchallenge is back! Last year, we launched a Handstand Challenge to challenge your upper body and core strength. For this year, we got a new challenge that TESTS YOUR MOBILITY!🤸🏼‍♂️
It's known that weight training helps increase strength and muscle mass. Flexibility and mobility will also help lower the risk of injuries and improve performance by increasing range of motion and joint health. This challenge is all about hip mobility. Follow the steps and see how far you can go!
🚀 Let's Start!
Challenge: Do your best to complete the full set of movements.
Movements: Full Squat > W Sit > Straight Leg Sit > Crossed Leg Sit > Pistol Squat L & R > Stand up and done!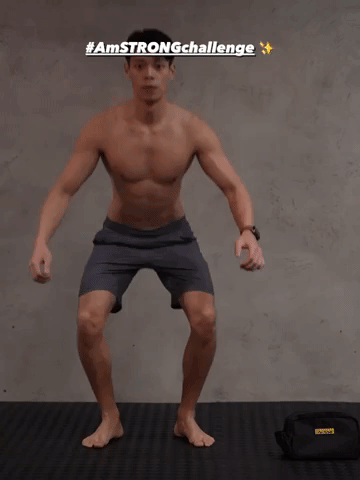 Watch @Cyrus.l222's attempt video👀 It might look easy, but not everyone can complete it!
How can I join?
1. Upload your challenge video
2. Tag @amstrong.offocial and #AmSTRONGchallenge
3. Share it on your IG Story or feed (DM us your video if your account is private)
4. Tag 3 friends and challenge them as well!
Don't forget to follow @amstrong.official! We will continuously update new challenge videos from the AmSTRONG community and save them on our IG story highlights!
✨No matter if you completed the full set or not, you're amazing by accepting this challenge! We hope this challenge brings extra fun to your training routine and lets you understand your mobility level. Try adding mobility training or stretching exercises to your routine and see how it helps your performance!
All you need, inside.
If you like this article, share it on social media!